Poverty, today: our reader offers us a very recent experience that takes us back to the life of Chiara Lubich and her first companions, in Trento, at the beginning of the Focolare adventure.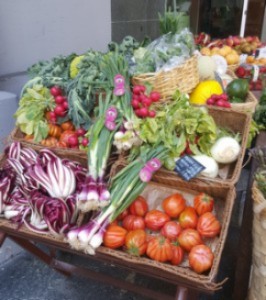 I have been back home for the summer for a couple of weeks now and, as every year, I take advantage of this to try to resolve the situations that still bind me to this Earth. After so many years lived here, there are so many things to conclude and, every year, with the help of God I try to solve some of them, in the hope of taking care of every little thing in the end. Of course, these are also the days to meet many friends, and exchange the news and ordinary things of our lives.
A few days ago a dear lady friend of mine came, a good-willed atheist, with whom I have very much in common. A beautiful, elegant and distinguished lady, who owned one of the most illustrious and profitable shops in the city with her husband until a few years ago. Today she is a surprisingly poor person who lives on a miserable pension and who until a few months ago, at the age of nearly 70, used to spend the nights at an elderly lady's to spare money. She had to leave because her health could not withstand the psycho-physical stress to which he had been subjected for years. Now, having recovered a little, she came to see me apologising for not having brought anything to me, since by now their daily diet has been reduced to pasta and some poor kind of food. She knew I understood her because we used to live the same way for many years.
I brought her some colours from Germany because I know she loves to paint. But while I was waiting for her, I wondered what I could offer her that she would really appreciate. I thought that when you are poor one of the things you give up is fruit. So I took a melon that I had in the fridge and cut it up carefully for Jesus who came to visit me that day.
When she arrived I took it out, saying that I didn't have much at home, being without a car but would love her to have some fruit. She, who was always so reserved, gladly took what I offered her, and even had seconds. When she left I gave her what was left of the melon. Then I took some vegetables and fruit that I had at home and put them in a bag. She first tried to brush it aside, but I told her that I was sure she would do the same thing for me and then she accepted. In past years we often exchanged these concrete gestures with her and other poor people, and for me it was living like in the focolars of the early days. Experiencing Providence that came back in other ways... the most varied ones .... always the most useful one for that given circumstance.
My friend left with my fruit and her troubles... but she left me a piece of Paradise in my heart. I feel I have to share this experience with others so as not to forget that Chiara had also thought of this.